Dr Ze'ev Levita
BA, MA, PhD, AFBPsS
Consultant Clinical Psychologist
Profile: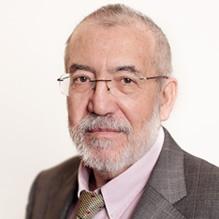 Dr Levita is one of the most experienced Psychologists in the Clinical Partners team. He is extremely wise and exceptionally capable at diagnosing and treating the full range of presentations.
Dr Levita has had a career in psychology working in the UK and Internationally since 1971 which has been wide ranging and has given him a uniquely broad experience working with children, young people and adults.
Dr Levita started working in 1990 as a Chartered Psychologist working for Scope. In 2000 he was Head of a Child & Adolescent Clinical Psychology for Harrow and Hillingdon Healthcare NHS trust, his clinical work has included assessment and intervention of a very wide range of presentations, including children and young people with complex developmental disorders, learning difficulties, emotional/behavioural difficulties, anxiety disorders, OCD, ADHD and PDD (Autism), learning disabilities, SLD, conduct disorder, self-harm etc.
Dr Levita was responsible for the development of a range of services including:
Looked After Children
Hillingdon Autism Team
Children with Chronic Medical Conditions
Children of Parents with Mental Health Disorders
EBD Schools Project – Social Skills Groups
Joint assessment and intervention work with other members of CFACS team (Family and Systemic Therapists, Psychotherapists and Psychiatrists)
Dr Levita subsequently became the Clinical Lead for the Options group and a member of their Senior Management Team. The Options Group is a leading provider of specialist services for children, young people and adults with autistic spectrum conditions (ASC), learning disabilities and complex needs; and behavioural, emotional and social difficulties (BESD). His role included responsibility for:
Development and Leading of the multidisciplinary clinical teams across the Options Group services
Provision of assessments and intervention to children with complex special needs and severe emotional behavioural presentations.
Provision of support, advice and training to professional staff
Service and Organisational Development
Supervision of Clinical Staff
During his career he has prepared many hundreds of assessments and reports on children and adults, for medico legal and other purposes.
Specialisms
Specific Learning Difficulties
Attachment Difficulties
Repetitive Stereotypic Behaviours
Absconding
Violent & Destructive Behaviour
Qualifications
BA (a) Psychology (b) Education
Study of Clinical Psychology
MA in Clinical Psychology
PhD, Research Subject: Personal Meaning of Stress
Professional registrations
Associate Fellow and Full Member of the British Psychological Society
Division of Clinical Psychology
Faculty for Children and Young People
Chartered Clinical Psychologist
Health Professionals Council Registered
Therapeutic approaches
Dr Levita's therapeutic and psychological intervention work is influenced by Strategic Therapy, Cognitive Behaviour Therapy (CBT) and elements of Existential and Humanistic approaches. He supports Positive Psychology influences on provision of advice, counselling, support and other psychological individual and group interventions.