The 4th-10th September is pre and postnatal depression awareness week; a national scheme intended to bring perinatal mental health into the spotlight. With postnatal depression (PND) alone affecting 13%1 of new mothers, it's likely that either you, or someone you know has been affected by it.
So, what is perinatal depression, and why should we be talking about it?
What is perinatal depression?
Perinatal depression is essentially a case of major depression occurring during pregnancy, or within one month of giving birth. New mums might commonly feel low in their spirits, lacking energy and motivation to do basic, day-to-day tasks. If this sounds like part-and-parcel of new parenthood to you, you're not far wrong – exhaustion, hormones and a drastic change in lifestyle can leave new parents feeling emotional and low.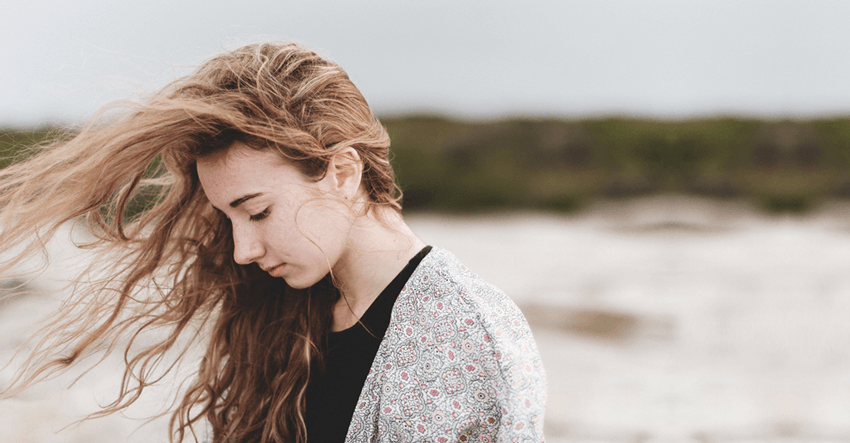 What's the difference between post natal depression and the 'baby blues'?
It can therefore be hard for new mums, to distinguish post-partum depression from the 'baby blues'. However, there are two main differences to look out for: post-partum depression lasts longer, and the symptoms are generally more severe, causing long-term impairment in everyday living. To learn more about the signs of post-partum depression, click here.
Perinatal depression is a serious illness
Because perinatal depression impacts both the mother and her child's life, it can have far-reaching consequences. The early years are a crucial period for child development, and perinatal depression can affect it both physically and psychologically.
Research carried out by the Canadian Paediatric Society2 reported that children born to mothers with post-partum depression are less likely to achieve well at school, and more likely to develop long-term cognitive, emotional and behavioural problems. Furthermore, antenatal depression has been linked to a greater likelihood of preterm births, children being born of lower birth weight, and emotional dysregulation in early infanthood.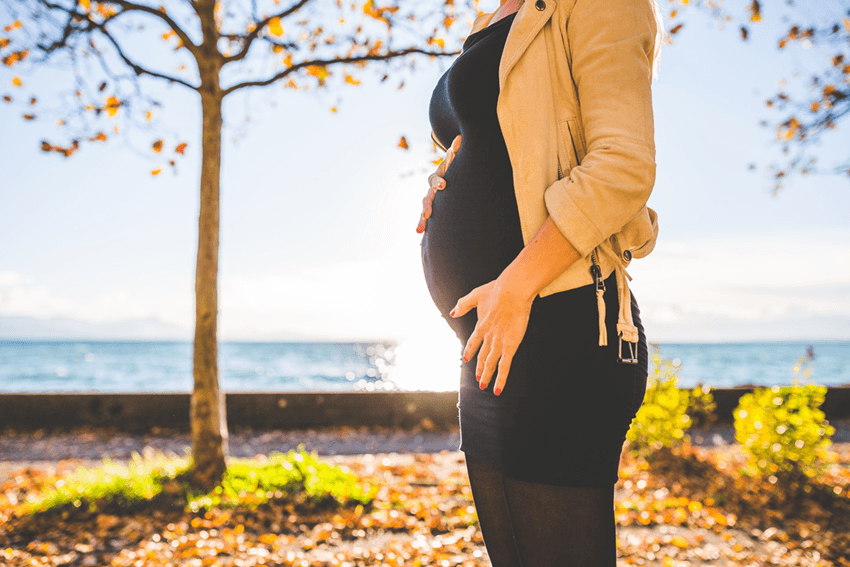 The importance of talking about perinatal depression
Most people tend to assume that childbirth is a universally joyful occasion, but unfortunately, for some new mums this turns out not to be the case. Those who are struggling often feel guilty or ashamed of this, despite the fact that it's a relatively common experience.
Together, we can help by joining the conversation, reducing the stigma and shame some parents feel and hopefully helping those who are experiencing postnatal depression seek the help they need.
This is a time when self-judgment can be extremely high, so it's important for us as a society not to add to that. In contrast, friendship and social support can mean the world, so if you know a new mum, why not extend a hand – you never know who might need it.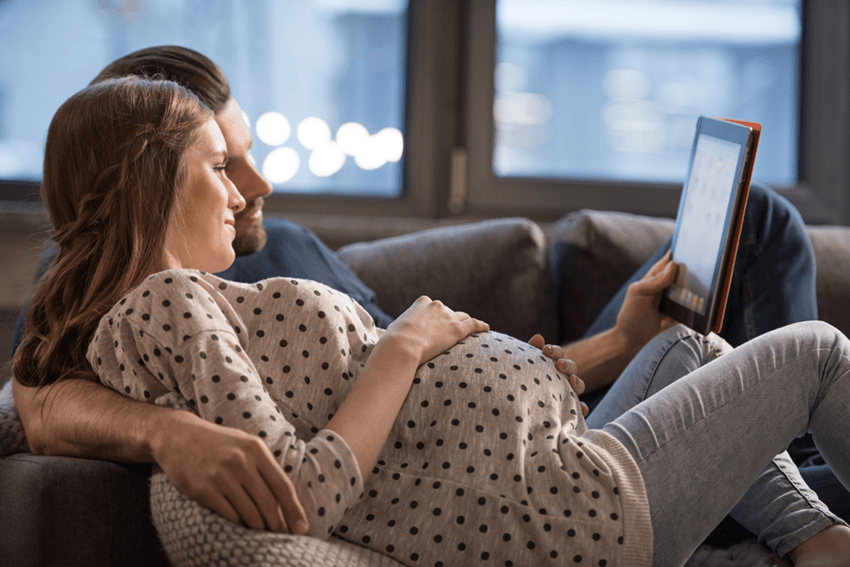 Treatments for perinatal and postnatal depression
Fortunately, awareness of PND and antenatal depression is growing. There are now lots of evidence-based therapies that are recommended for women with PND, such as Cognitive-Behavioural Therapy (CBT) and Interpersonal Therapy (IPT)3; and for those whose symptoms are more severe, or prefer to take medication, antidepressants can be very effective. These do come with a unique risk-profile in the perinatal period, so it's important to talk through this option carefully with your prescribing physician.
There are also new treatments for PND developing all the time – for instance, the recent Sew Mindful study found that mindful sewing and gentle tai chi movements were effective at reducing symptoms and improving confidence for mums with post-partum depression. There are also peer-support networks available, including the national organization PANDAS, and London-based Cocoon Family Support, which offer meet-ups and counselling, among other resources.

If you think you might be suffering with perinatal depression and would like specialist mental health support, call 0203 326 9160 to see how we can help.
Clinical Partners is the UK's largest private mental health partnership, helping children, adults, families and organisations nationwide.

---
1 O'Hara, M. W., & Swain, A. M. (1996). Rates and risk of postpartum depression: A meta-analysis. International Review of Psychiatry, 8(1), 37–54. https://doi.org/10.3109/09540269609037816
2 Bernard-Bonnin, A.-C. (2004). Maternal depression and child development. Paediatrics & Child Health, 9(8), 575–598. https://doi.org/10.1001/jama.2011.18
3 Fitelson, E., Kim, S., Baker, A. S., & Leight, K. (2011). Treatment of postpartum depression: Clinical, psychological and pharmacological options. International Journal of Women's Health, 3(1), 1–14. https://doi.org/10.2147/IJWH.S6938