Dr Abigail Seltzer
MBChB, FRC Psych
Profile: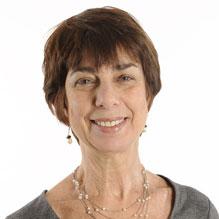 Dr Abigail Seltzer is a highly skilled, sympathetic and experienced General Adult Psychiatrist with over 30 years' experience in the NHS. She was a Consultant Psychiatrist with Camden and Islington Foundation Trust from 1996 to 2015, most recently with its Complex Depression Anxiety and Trauma Team. She now works in private practice with Clinical Partners. She also works for Interhealth, an International Charity providing mental health support and treatment to the overseas development and mission sectors and is a consultant to the prestigious Clinic for Dissociative Studies which specialises in working with Dissociative Identity Disorder and other complex dissociative presentations.
Dr Seltzer's particular expertise is in the treatment of depression, anxiety and trauma, including PTSD, complex trauma and dissociative presentations. She also has broad experience in diagnosing and treating all types of psychiatric disorders, including those in an Occupational health context.
Dr Seltzer has considerable medico legal experience as an expert witness with particular expertise in asylum and immigration and domestic violence matters, having worked for Freedom from Torture for 12 years, and the Helen Bamber Foundation from 2010-2012.
Dr Seltzer is very highly experienced and we can strongly recommend her as an expert psychiatrist, whether for an individual needing help or as an expert witness or capacity assessor.
Specialisms
Qualifications
MB ChB University of Glasgow, MRC Psych – Royal College of Psychiatrists
Professional Registrations
Therapeutic Approaches
Evidence based general adult psychiatry
EMDR
Sensorimotor psychotherapy