Dr Bhaskar Punukollu
BMB BS, MRCPsych, Dip Mgt
Profile: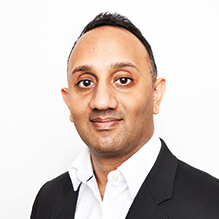 Eating Disorder and Addictions Psychiatrist in London
Dr Punukollu is an intelligent and engaging practitioner, based in London, with a great deal of experience in his field of specialisms. He has worked extensively in the field of addictions, depression and ADHD.
It certainly has seemed to help so far with my anxiety. I felt at ease and relaxed during the appointment and look forward to the follow up discussions.
Specialisms
Dr Punukollu has specialist experience in addictions including alcohol, drug and substance misuse, gambling, gaming addiction and sex addiction. He also is experienced in Eating Disorders, Bipolar Affective Disorder, as well as Adult ADHD (Attentive Deficit Hyperactive Disorder), Schizophrenia, Depression and PTSD and Stress.
Specialisms include:
Therapeutic Approaches
CBT
Qualifications & Experiences
Dr Punukollu qualified from the University of West Indies and completed specialist psychiatric training in London at Charing Cross and Chelsea and Westminster Hospitals. He completed a prestigious fellowship at UCLA Neuropsychiatric Institute, USA where he gained experience in the management of Behavioural Addictions. He has worked as a Consultant Psychiatrist at St George's University and currently works at Camden and Islington NHS Foundation Trust.
Location