Dr Chinedu Umeadi
MBBS, DTM+H, MPH, DCP, MRCPsych
Lead Consultant Psychiatrist
Location:
Leeds, Liverpool, Manchester
Profile: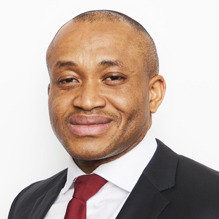 Dr Chinedu Umeadi is a highly experienced Lead Consultant Psychiatrist currently working for Greater Manchester Mental Health NHS Foundation Trust. He has a Medical Degree, Diploma in Tropical Medicine and Hygiene, Diploma in Clinical Psychiatry, Master of Public Health and PhD in Public Health with Epidemiology Specialism.
Dr Umeadi has over 8 years' experience working as a qualified Psychiatrist in the NHS.
Using the bio-psycho-social model of care, Dr Umeadi carries out assessments, diagnosis and treatment plans for many different mental health issues, including Anger, Anxiety, Depression, Bereavement, Suicidal Ideation, Self-Harm and Drug Dependence. He offers a variety of treatment options, including medication and therapies such as Cognitive Behavioural Therapy (CBT).
Dr Umeadi is able to complete Medico Legal Reports, with significant experience giving expert evidence in court. He covers Capacity, Abuse, ADHD, PTSD, Depression, Trauma, and Substance Misuse and Addiction.
Dr Umeadi is described as friendly, professional, hardworking and diligent, with excellent clinical skills. Clinical Partners are delighted to present Dr Umeadi to our patients in the North West.
Specialisms
Medico Legal
Anger
Bipolar
Cyclothymia
Drug Dependence
Grief or Loss
Phobias and Fears
Depression
Anxiety
Alcohol Dependence
Trauma
Suicidal Ideation
Bereavement
Self-Harm
Post-Traumatic Stress Disorder
Paranoia
Qualifications
Medical Degree
Diploma in Tropical Medicine and Hygiene
Diploma in Clinical Psychiatry
Master of Public Health
PhD in Public Health with Epidemiology Specialism
Professional Registrations
Member of the General Medical Council
Member of the Royal College of Psychiatrists
Therapeutic Approaches
Cognitive Behavioural Therapy (CBT)