Dr Dheeraj Chaudhary
MBBS, MRCPsych, PGDip
Consultant Forensic Psychiatrist
Profile: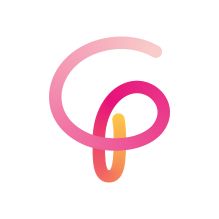 Dr Dheeraj Chaudhary is a Consultant Forensic Psychiatrist. He has a CCT in Forensic Psychiatry. He is a Member of the Royal College of Psychiatrists MRCPsych. He has a Medical Degree in Medicine and Surgery and a Diploma in Psychiatry. Dr Chaudhary is also approved under Section 12 (2) of the Mental Health Act 1983 (amended 2007) by the Secretary of the State as having specific expertise in the diagnosis and treatment of mental disorders.
Dr Chaudhary has an empathic collaborative approach in helping patients with a wide range of mental health issues. These include ADHD, bipolar affective disorder, depression, OCD, anxiety, personality disorders, psychosis, PTSD, and substance dependence disorders.
Dr Chaudhary is multilingual and is able to offer consultations in English, Urdu, Hindi, Punjabi and Bengali.
Dr Chaudhary also undertakes medicolegal / expert witness work relating to criminal, civil and personal injury matters.
Dr Chaudhary is known to his peers as having excellent clinical and communication skills with a compassionate approach to his patients.
Clinical Partners are pleased to present Dr Chaudhary as part of our Manchester team.
Specialisms
Medico Legal in Criminal , Civil and Personal Injury matters
Adult ADHD
Psychotic disorders
Substance dependence disorders
Mood disorders
Anxiety disorder
Cyclothymia
Depression
Medication Reviews
OCD
Paraphrenia
PTSD
Personality disorders
Schizophrenia
Sexual Abuse and Trauma
Stress
Work and Career Related Issues
Qualifications
CCT in Forensic Psychiatry
Membership of the Royal College of Psychiatrists
Medical Degree in Medicine and Surgery
Diploma in Psychiatry
Professional registrations
General Medical Council
Member of the Royal College of Psychiatrists