Dr Jyoti Vandana
MBBS, MRCP, Diploma in CBT
Consultant Child & Adolescent Psychiatrist
Profile: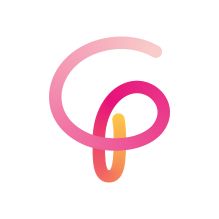 Dr Vandana is a highly experienced Consultant Child & Adolescent Psychiatrist and has over 15 years' experience in this field. She has held a consultant post for over 12 years and is currently has a substantive post at Berkshire Healthcare NHS Foundation Trust.
Dr Vandana specialises in the assessment and treatment of a range of complex developmental and psychiatric disorders such as behavioural difficulties, ADHD & Autism, depression, anxiety, OCD, PTSD, bipolar disorder, self-harm and challenging behaviours, eating disorders, early onset psychosis and other mental health conditions that affect children & adolescents.
Dr Vandana has a holistic approach to her assessments and treatment offered. She has a wide range of skills including but not limited to medical management, CBT and family intervention. She also has a special interest in Cognitive Behavioural Therapy as a form of successful treatment and has completed her Diploma in Cognitive Behavioural Therapy from Durham University.
Dr Vandana is fluent in Hindi and has a special interest in transcultural psychiatry.
Dr Vandana offers a reliable, dedicated and conscientious perspective, observing equality & diversity, acting with integrity and adopting a compassionate approach to all her patients.
Specialisms
ADHD
Autism/ Asperger's Syndrome
Depression
Anxiety
OCD
PTSD
Bipolar Disorder
Eating Disorder
Self-Harm
Early Onset Psychosis
Qualifications
MBBS - Bachelor of Medicine and Bachelor of Surgery
MRCPsych - Royal College of Psychiatrists
Diploma in CBT – Durham University
Professional Registrations
Member of the Royal College of Psychiatrists
Medical Protection Society
General Medical Council
Therapeutic Approaches
Medical management
Cognitive Behavioural Therapy – CBT
Family Therapy