Details
Dr Kirsten Shukla
MD, MRCPsych
Consultant Child & Adolescent Psychiatrist
Profile: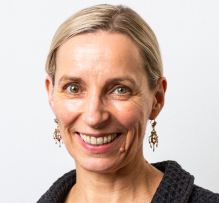 Dr Kirsten Shukla is a highly experienced Consultant Child & Adolescent Psychiatrist currently working for East London NHS Foundation Trust. She has a Medical Degree and is a Member of the Royal College of Psychiatrists, Member of the General Medical Council (GMC) and Member of the Kassenärztliche Vereinigung Niedersachsen (KVN).
Dr Shukla has over 20 of years' experience working in the NHS, improving the lives of children, adolescents & their families.
Dr Shukla focuses on working towards the best course of action for each individual and their family, and places real value on the input of parents/carers. She has a range of clinical ability, such Autism, ADHD, Behavioural Issues, Anxiety, Depression, Self-harm and sleep management.
Her therapeutic methods are not based solely on medication, and Dr Shukla places a lot of emphasis on holistic therapy and working with families to create a better daily structure for children to focus on improving the real issues.
Dr Shukla is committed in her endeavour to deliver the very best treatment to her patients, putting their needs first, whilst also listening to their parents and carers, offering a very patient-centred approach.
Dr Shukla speaks English and German.
Specialisms
Abuse
ADHD
Anxiety & Stress
Autism (ASD)
Bereavement
Bullying
Depression
Divorce & Separation
Family Support & Therapy
Early Years Issues
Post-Traumatic Stress Disorder
Self-Esteem
Asperger's
Behavioural Problems
Problems
Fear & Phobias
Obsessive Compulsive Disorder (OCD)
Psychosis
Self-Harm
Qualifications
Professional registrations
Member of the Royal College of Psychiatrists
Member of the General Medical Council (GMC)
Member of the Kassenärztliche Vereinigung Niedersachsen (KVN)
Therapeutic approaches