Details
Dr Sabina Dosani
MBBS, MSc, MRCPsych
Consultant Child & Adolescent Psychiatrist
Profile: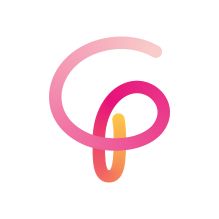 Dr Sabina Dosani is a highly experienced Consultant Psychiatrist currently working for Anna Freud Centre looking after Children and Adolescents. She has Bachelor of Medicine and Bachelor of Surgery as well as being a member of the Royal College of Psychiatrists. Dr Dosani also has a certificate in Systemic Practice (Family Therapy).
With over 13 of years' experience working in the NHS and private sector, Dr Dosani has previously been an acting clinical director for the Big White Wall Charity. She is also a Medical Member of the Courts & Tribunals Service, in the First Tier Tribunals for Mental Health.
Dr Dosani enjoys Neuro-psychiatric work and specialises in; behavioural conditions, working with children under five, transition to university, paediatric liaison and conditions such as; Autistic Spectrum Disorders, ADHD, Obsessive Compulsive Disorder, PTSD, Self-harm and Early Onset Psychosis.
Dr Dosani is also experienced in providing Medico Legal assessments and reports. She is also proficient in providing evidence in court, having completed several Medico Legal Training courses.
In summary Dr Dosani is an excellent clinician who maintains a positive, warm and emotionally connective way of relating to clients and is very much respected as a professional in her field. Clinical Partners are pleased to present Dr Dosani to our London clients.
Dr Dosani speaks English and German.
Specialisms
Medico Legal
Abuse
ADHD
Behavioural Difficulties
Attachment
Autistic Spectrum Disorder
Parenting Assessments
Child & Adolescent:
ADHD
Autistic Spectrum Disorder (Incl. Asperger's)
Bereavement
Divorce and Separation
Early Years Issues
Friends – Issues
Parents with Mental Health Issues
Self-Esteem
Adoption & Fostering
Behavioural Problems
Fear & Phobias
OCD
School Problems
Sleep
Qualifications
Bachelor of Medicine and Bachelor of Surgery
AC Status Approved 2014
Professional registrations
Member of the Royal College of Psychiatrists
Member of the General Medical Council (GMC)
Therapeutic approaches
Read articles written by Dr Dosani