Dr Sasha Hvidsten
MBChB, MRCPCH, MRCPsych, PGCert (LLM)
Consultant Child & Adolescent Psychiatrist
Profile: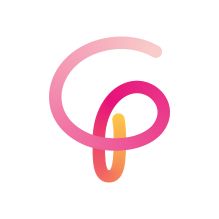 Dr Sasha Hvidsten is a highly experienced Consultant Child & Adolescent Psychiatrist currently working at the Parkview Hospital in Birmingham as Consultant Psychiatrist for a specialised eating disorder unit. She is studying a Masters Degree in Mental Health Policy and Implementation, in addition to her qualifications as both a Child Psychiatrist and as a Paediatrician.
Dr Hvidsten has experience of helping children with a very wide range of difficulties including neuropsychiatric disorders. Her initial qualification as a paediatrician before training to become a psychiatrist gives her specialist expertise in helping children whose difficulties overlap both physical and mental health issues.
She is trained to deliver habit reversal therapy for Tics and Tourette's and delivers this therapy to international clients. She is also a fully trained DBT therapist and can help young people with emotion regulation skills and other coping strategies.
Dr Hvidsten is very highly trained and experienced, and for families with children experiencing difficulties she can offer a very high level of expertise. We are very pleased to be able to offer her skills to our patients and their families.
Specialisms
Qualifications
MRCPsych psychiatry
MBChB — Medicine
MRCPCH — Paediatrics
Master of Legal Letters LLM (PGCert)
Professional registrations
Member of the Royal College of Psychiatrists - MRCPsych
Member of the Royal College of Paediatrics and Child Health
Therapeutic approaches
Evidence based psychiatry
Dialectical Behavioural Therapy (DBT)
Systemic Therapy
Habit Reversal Therapy for Tics & Tourette's