Dr Sohom Das
MBChB, MRCPsych, MSc, BSc
Consultant Forensic Psychiatrist
Profile: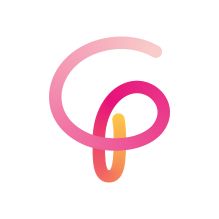 Dr Sohom Das is a highly experienced Forensic Psychiatrist currently working for HMP Bronzefield with Adults, alongside of which he works substantially in the field of medico legal expertise. He is a trained Psychiatrist, but has also completed a further BSc in Pharmacology and an MSc in Psychiatric Research.
Dr Das has over 15 of years' experience working in the NHS and private sector.
Dr Das is experienced in a wide range of mental health issues, including Post Traumatic Stress Disorder, Depression, Learning Disabilities, Personality Disorder, Anxiety, Autism and Behavioural Problems. He offers a range of therapeutic methods including Schema Therapy.
Dr Das has been awarded an Expert Witness Accreditation from the Expert Witness Institution and has authored several hundreds of reports over his career. He is approved under Section 12(2) of the Mental Health Act and has carried out a high volume of medico-legal psychiatric assessments and has provided oral evidence in court as an expert witness.
As well as assessments for criminal court, Dr Das has extensive experience of cases for civil court (as well as for the family courts and immigration tribunals); this includes high value clinical negligence cases, personal injury cases and specialist areas (such as historical sexual abuse cases).
Dr Das is reported to be a valued colleague who displays good clinical acumen and provides comprehensive reports with an exceptional degree of accuracy and tempo. Clinical Partners welcome Dr Das as a valued member of our London team.
Specialisms
Adult
Adult ADHD
Anger/Stress
Bipolar Affective Disorder
Bullying
Cyclothymia
Grief/Loss
Oppositional Defiant Disorder
Post-Natal Depression
Suicidal Ideation
Trauma
Adult Autistic Spectrum Disorders
Anxiety
Bereavement
Borderline Personality Disorder
Depression
Gender Identity
Post-Traumatic Stress Disorder
CAMHS
Abuse
ADHD
Anxiety & Stress
Autism
Depression
Divorce and Separation
Domestic Violence
Learning Difficulties
Post-Traumatic Stress Disorder
Asperger's
Behavioural Problems
Fears & Phobias
Physical Issues
Therapeutic Approaches
Qualifications & Experiences
Bachelor of Medicine
BSc in Pharmacology
MSc in Psychiatric Research
Medico-Legal Training – Expert Witness Training
Professional registrations
General Medical Council
Member of the Royal College of Psychiatrists
Location