Dr Louisa Mann
MBChB, MRC Psych
Profile: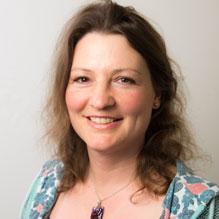 Dr Louisa Mann is a highly experienced General Adult Psychiatrist working for the Cambridge & Peterborough NHS Foundation Trust. Her NHS work includes seeing patients with a diverse range mental health difficulties and treatments. She has completed specialist training (CCT) in Adult and Old Age Psychiatry, and has a special interest in chronic conditions especially schizophrenia. Dr Mann contributes to the Cambridge MRC Psych lectures and mock examinations and has also given lectures at the British Geriatrics Society.
Dr Mann also works as an expert witness and has over 20 years' experience acting as a single joint expert witness, producing written reports and appearing in court. Her fields of expertise include post-traumatic stress disorder, personal injury, psychosis, addictive behaviours, psychiatric assessment, criminal responsibility, fitness to plead, witness assessment, mental disorders, dangerousness and Mental health Act reviews. She has been an assessor for the NHS Ombudsman and has been instructed by a number of professional and regulatory bodies including the Bar Standards Board.
Dr Mann's colleagues describe her as a knowledgeable and caring clinician, who takes real interest in patients' wellbeing and having a very human approach. We're delighted to have her on the team.
I saw Dr Louisa Mann and she was wonderful, understand, she listened, didn't rush me. I would recommend her 100%.
Specialisms
Post-traumatic stress disorder
Personal injury
Psychosis
Addictive behaviours
Criminal responsibility
Fitness to plead
Qualifications
MBChB - Bachelor of Medicine
MRC Psych - Member of the Royal College of Psychiatrists
Professional Registrations
Member of the Royal College of Psychiatrists
Therapeutic Approaches
Evidence based general adult psychiatry