Details
Profile: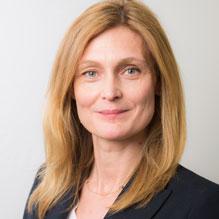 Dr Nikolett Kabacs is a highly experienced Consultant Psychiatrist, currently employed by the Cambridgeshire & Peterborough NHS Foundation Trust. She is a Specialist Associate of the Royal College of Psychiatry, an honorary senior research clinician at the University of Cambridge, and has worked as a Medical Lead in the Institute of Biotechnology.
Dr Kabacs is extremely competent and confident assessing and managing mental illnesses anywhere along the spectrum from mild to severe. She has a special interest in anxiety and mood disorders and related issues such as personality vulnerabilities and ADHD, as well as perinatal mental health conditions.
Nikolett has been involved in national and multinational research studies at the Mount Sinai Hospital in Toronto, Canada, the Welcome Trust Sanger Institute, Cambridge, UK and at the University of Cambridge, UK.
Dr Kabacs is an extremely capable and experienced clinician who can provide expert psychiatric advice to patients looking for help with a wide range of difficulties, and we're really happy to be working with her.
Specialisms
Depressive disorders
Bipolar Disorder
Anxiety disorders
Obsessive compulsive disorder
Schizophrenia, schizotypal and delusional disorders
Qualifications
Specialist Associate – Royal College of Psychiatrists
Doctor of Medicine (MD)
Certificate of Completed Specialist Training (CCT) – General Adult Psychiatry
Professional Registrations
Member of the Royal College of Psychiatrists
Member of the European Bipolar Forum
Member of the Marce Society
Member of the Hungarian Medical Association
Therapeutic Approaches
Evidence based general adult psychiatry