Dr Tulika Jha
MBBS, MRCPsych, Dip Psych, AC
Consultant Adult Psychiatrist
Profile: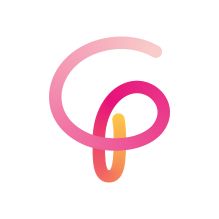 Dr Tulika Jha is a highly experienced Consultant Adult Psychiatrist currently working for Hertfordshire Partnership Foundation NHS Trust. She has a Medical Degree, Diploma in Psychiatry, Certificate in Group Therapy, Certificate in Psychodynamic Interpersonal Therapy and Certificate in Psychoanalytic Theory. Dr Jha is a Member of the General Medical Council and Member of the Royal College of Psychiatrists.
Dr Jha has over 15 years' experience working in the NHS as a General Adult Psychiatrist. She has specialist training in Eating Disorders, Personality Disorders and mental disorders in pregnancy.
She has experience assessing, reviewing and treating adults suffering from the following mental health issues; Bipolar disorder, Grief or Loss, Phobias & Fears, Suicidal Ideation, Anxiety, Depression and Post-Traumatic Stress Disorder, including those listed below. She is able to complete Medication Reviews.
Dr Jha believes the results of a multi-focused approach to treatment, incorporating both medication and therapy, surpasses all other results. She is trained in Psychodynamic Therapy, Cognitive Analytic Therapy (CAT), Dialectical Behavioural Therapy (DBT) and Psychodynamic Interpersonal Therapy.
Dr Jha is described by colleagues as very dedicated, knowledgeable, holistic and compassionate in her approach with patients.
Specialisms
Anti-Social Personality Disorder
Emotionally Unstable Personality Disorder
Bipolar
Cyclothymia
Eating Disorders
Grief or Loss
Phobias & Fears
Sexual Abuse & Trauma
Stress
Suicidal Ideation
Anxiety
Depression
Medication Reviews
Obsessive Compulsive Disorder
Post-Traumatic Stress Disorder
Self-Harm
Social Isolation & Loneliness
Qualifications
Medical Degree (Guy's & St Thomas')
Completion of specialist training in General Psychiatry (Royal College of Psychiatrists)
Diploma in Psychiatry with Merit (University of Manchester)
Certificate in Group Therapy (Institute of Group Analysis)
Certificate in Psychodynamic Interpersonal Therapy (Prof E Guthrie)
Certificate in Psychoanalytic Theory (Tavistock & Portman)
Section 12 Approved and approved clinician status for the purposes of Mental Health Law
Professional Registrations
Member of the General Medical Council –Fully revalidated with a license to practice
Member of the Royal College of Psychiatrists
Visiting Lecturer, University of Herts
Therapeutic Approaches
Psychopharmacological therapy in line with NICE guidelines.
Psychotherapy:
Psychodynamic Therapy
Cognitive Analytic Therapy (CAT)
Dialectical Behavioural Therapy (DBT)
Psychodynamic Interpersonal Therapy