Dr Cristina Losada-Perez
MD, MRCPsych, MSc
Profile: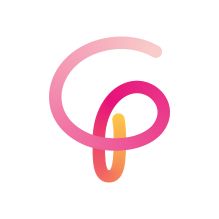 Dr Cristina Losada-Perez is a conscientious Consultant Psychiatrist currently working for King's College Hospital and South London and Maudsley NHS Foundation Trust (SLaM), as a psychiatrist in the General Adult Liaison Department, working closely with the Trust Community & Inpatient teams to assess and rapidly intervene with patients who are in A&E, and with other mental health facilities and acute hospital wards.
Dr Losada-Perez has a medical degree, Masters in Neuroscience, and is a Member of the Royal College of Psychiatrists. She has excellent experience working with adults to overcome psychological difficulties, with over 10 years experience in her field.
Dr Losada-Perez aims to develop strong therapeutic relationships with her patients regardless of their social or demographic background. She supports individuals who face psychosis, Adult ADHD, anxiety, paranoia, PTSD, substance misuse, body dysmorphic disorder (BDD) and eating disorders and other mental health issues.
Constantly aiming to improve her ability to work with her patients, Dr Losada-Perez has completed a 2-year Masters in Neuroscience to broaden her knowledge of psychiatry and neurological connections. She has also been involved in several research projects on AIDS & Schizophrenia, Function & Stigma in Schizophrenia & care for those with treatment-resistant depression. She has travelled to the University of California Los Angeles to work on the Specialist Registrar under Dr Lieberman MD.
Dr Losada-Perez joins the team here at Clinical Partners as a personable and highly esteemed professional, with a strong work ethic combined with deep knowledge of current clinical and academic matters. Rated 'outstanding' by NHS management, Dr Losada-Perez has developed excellent skills in the management of her patients with mental illness, engaging in a confident and sensitive manner and focused at all times on high quality patient care. We are delighted to present Dr Losada-Perez to our clients.
Specialisms
Psychosis
ADHD
Eating Disorders
Anxiety
Paranoia
Substance Misuse
Autism & Asperger's Syndrome
Grief & Loss
Dementia
Relationship Issues
Phobias
Depression
Post Traumatic Stress Disorder (PTSD)
Therapeutic Approaches
Cognitive Behavioural Therapy (CBT)
Motivational Interviewing (MI)
Qualifications & Experiences
MD – Medicine & Surgery
MRCPsych – Member of the Royal College of Psychiatrists
MSc – Masters in Neuroscience
Professional Registrations
Royal College of Psychiatrists
GMC
Location