Dr Massimo Bernini
MD, Associate RCPsych
Massimo talking about stress
Stress and anxiety are some of the most common illnesses in the UK.
Profile: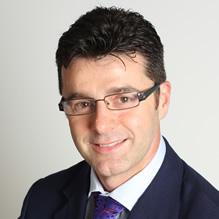 Private Consultant Psychiatrist, London
Dr Bernini is an incredibly talented practitioner and is both empathetic and approachable. He has over 20 years' experience working in the field of psychiatry and has been a Consultant within the NHS since 1997.
Thank you very much for your help, Dr. Bernini. You were directly influential in making me realize the extent of the actual problems I have, both in my own mind and in the external situations I have found myself in, of which I had been in denial for a very long and dark time. I am more appreciative than I can express.
Dr Bernini is able to conduct assessments in Italian and English and understands and speaks Spanish.
Specialisms
Dr Bernini has specialist experience in Mood Disorders, Bipolar Affective Disorder, as well as Adult ADHD (Attentive Deficit Hyperactive Disorder), Schizophrenia, Suicidal Ideation, Depression and OCD.
He also has experience in eating disorders, self-esteem, body image and assertiveness; work related issues and work life balance; bereavement, loss and separation; anxiety and stress and sexual related issues.
Therapeutic Approaches
Qualifications & Experience
Dr Bernini obtained a medical degree at the University of Verona in 1991, and completed his residency,MRCPsych equivalent, in 1996. Since 1997 he has been a Consultant in the Central and North West London NHS Foundation Trust. Previous to this he had appointments at leading Italian hospitals and spent six months in the Department of Addictions, Victims and Mental Health Services in Washington DC, USA. He became an Honorary Senior Lecturer at Imperial College, London in Psychiatry and has been involved in research projects.
Location