Michael Utterson
Consultant Adult Psychiatrist
Adult
BSc(Hons) MB BS(Lond) DHMSA DipFMS DPMSA AKC MRCPsych
GMC #5198547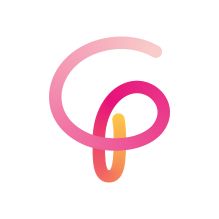 Dr Michael Utterson gained his medical degree from King's College London and has since worked in the NHS for the last 10 years, most recently with Oxleas NHS Foundation Trust in South East London. During his time there, Dr Utterson worked with a varied caseload of patients with complex needs.
Dr Utterson is a general adult psychiatrist who sees patients with a full spectrum of psychiatric difficulties. He has worked at a consultant level across community, acute inpatient and rehabilitative settings, developing his clinical approach, which combines strong assessment skills and collaborative care planning. He has particular interests in complex presentations and neuro-developmental disorders.
Colleagues have highlighted Dr Utterson's excellent clinical skills and high levels of professionalism and would highly recommend him as he is an excellent consultant psychiatrist.
Conditions I treat
Therapeutic approaches used
General evidence-based psychiatry
Cognitive Analytic Therapy (CAT)
Qualifications and Education
Certificate of Completion of Training, General Psychiatry, General Medical Council
Cognitive Analytic Therapy Practitioner, Association for Cognitive Analytic Therapy
MRCPsych: Member of the Royal College of Psychiatrists
MB BS(Lond): King's College London
BSc(Hons): Endocrinology, King's College London
DHMSA: Diploma in the History of Medicine, The Worshipful Society of Apothecaries
DipFMS: Diploma in Forensic Medical Sciences, Queen Mary University of LondonThe Worshipful Society of Apothecaries
DHMSA: Diploma in the Philosophy and Ethics of Medicine, The Worshipful Society of Apothecaries
Professional Bodies and Membership
American Psychiatric Association
Association for Cognitive Analytic Therapy
Royal College of Psychiatrists