Dr Matthew Gilbert
Consultant Child and Adolescent Psychiatrist
Child and Adolescent
BSc, MBBS, MSc, RCPsych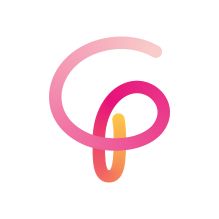 Dr Matthew Gilbert is an experienced Consultant Child and Adolescent Psychiatrist who is currently working as a Paediatric Liaison Psychiatrist and Paediatric Neuropsychiatrist at Bristol Children's Hospital for the University Hospitals Bristol and Weston NHS Trust. He completed his Bachelor Degree in Medicine at Guys and St Thomas Medical School, London. He has an MSc in Mental Health Sciences and is a member of the Royal College of Psychiatrists.
Dr Gilbert has over 25 years' experience working in the NHS with a broad range of conditions such as Anxiety, Depression, illness behaviours, functional disorders and neuropsychiatric presentations. He has a particular interest in working with neurodevelopmental disorders (Autistic Spectrum Disorders and ADHD) and is trained in the ADOS (Autism Diagnostic Observational Schedule).
Dr Gilbert is passionate about helping clients who require a creative approach to their problems. He believes that young people need you to engage in their understanding of the world, so you can learn from it and thus learn how to help them. His breadth of experience in Child and Adolescent Psychiatry, Psychology, Medicine, Psychotherapy and Medical Anthropology allows him to interpret problems at different levels to provide a more holistic approach.
Recommended very warmly by his peers, Dr Gilbert is known for his supportive, empowering and kind approach to all. He is an excellent clinician with an impressive and wide breadth of knowledge of Psychiatry. He has a thorough understanding of contemporary management strategies and therapeutics, and he works collaboratively with clients and families to develop the best outcomes.
Conditions I treat
Chronic fatigue syndrome
Functional disorders/medically unexplained symptoms
OCD
Panic attacks & panic disorder
Tourette's
Therapeutic Approaches Used
General Evidence Based Psychiatry
Motivational Interviewing
Psychodynamic therapy
Systemic
Qualifications & Education
ADOS Training for Clinical Practice – Spectrum Specialist Consultancy
MSc – Mental Health Sciences – University of London (SLAM)
MBBS - Bachelor of Medicine – Guys and St Thomas Medical School, London
BSc – Psychology – University College London
Professional Bodies & Membership